We typically self-perform the following services for our customers, providing single source responsibility, ensuring quality and reducing construction time.
Design-Build
General Construction
Construction Management
Program Management
Engineering, Procurement, and Construction
Site Analysis
Conceptual Estimating
Design
Building Information Modeling (BIM)
Value Engineering
Pre-Construction Planning
Lean Review
Concrete Paving/Curbs
Sidewalks
Sub Drainage
Foundation Excavation/Backfill
Retaining Walls
Building Foundations
Floor Slabs
Tilt-Up Walls
Equipment Foundations
Formwork
Reinforcing Steel
#23 Top 400 Contractors Engineering News Records
#1 Auto Plants
#3 Manufacturing
#5 Industrial Process
#5 Steel Plants
#7 Operations & Maintenance
#25 Top Contractor
#28 Green Contractor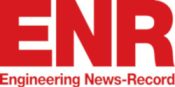 JESCO Construction has more integrated divisions that make project management easier for you. You work with one group from concept and design through construction and start up. Less time checking up on the project means more time freed for other work.