JESCO offers a dedicated division that provides a full line of steel fabrication focused on construction and industrial related products — from simple to highly customized projects.
Structural Column & Beam
Plate Fabrication
Structural Bracing
Trench Gates & Frames
Stairs & Landings
Shop-Built Truss Girders
#23 Top 400 Contractors Engineering News Records
#1 Auto Plants
#3 Manufacturing
#5 Industrial Process
#5 Steel Plants
#7 Operations & Maintenance
#25 Top Contractor
#28 Green Contractor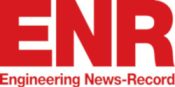 JESCO Construction gives you more quality from the ground up so your new facility has better long-term functionality. Quality is at the heart of our 80-year history. It's why more and more blue-chip companies call on us to create manufacturing buildings.