We maintain a specialized, deeply experienced team for the design and implementation of commercial and industrial projects. JESCO offers a wide range of services that gives you time- and cost-saving benefits for mechanical and electrical projects.
Piping Systems
Plumbing
Lighting Systems
Heating & Air-Conditioning
Air Flow, Ventilation
Electrical Controls & Instrumentation
Building Automation Systems
Refrigeration
Equipment Wiring
#23 Top 400 Contractors Engineering News Records
#1 Auto Plants
#3 Manufacturing
#5 Industrial Process
#5 Steel Plants
#7 Operations & Maintenance
#25 Top Contractor
#28 Green Contractor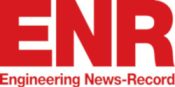 JESCO Construction has more single-source responsibility so you have one person or team as your contact point. All the accountability is in one place. Reports and answers are provided to you more quickly, accurately and thoroughly.