We provide construction and fabrication services for industry and agri-industry, along with customized millwright and maintenance services, including long-term maintenance contracts.
General Construction
Conveying Systems
Bulk Storage Systems
 Services
Feed Mills
Grain Storage Facilities
Foundation Work
Concrete Pits
Structural Steel Fabrication
Handrails, Equipment Guards, Plate, Stairs
Plant Relocation
Equipment Installation
Equipment Alignment
In-plant Maintenance
Outage Maintenance
Millwright
Motor Repair
Pump Repair
Plant Inspections
Plant Energy Audits
Electrical
HVAC Service Contracts
Piping
Chiller, Boiler Install/Repair
HVAC, Install & Service
CNC Plasma Table
#23 Top 400 Contractors Engineering News Records
#1 Auto Plants
#3 Manufacturing
#5 Industrial Process
#5 Steel Plants
#7 Operations & Maintenance
#25 Top Contractor
#28 Green Contractor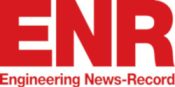 JESCO Construction has more self-performing skills that give you better control and quality in your project. By doing more jobs in-house, our schedules are better. Workflow is more reliable. Reaction time to issues that pop up is much faster.